Pandora Mode
Talk

0
78pages on
this wiki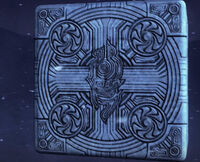 The story of Street Fighter X Tekken begins with a mysterious meteor that crash lands in the Antarctic. An unnatural object in the shape of a box was discovered among the fragments of the meteorite. Researchers from all over the world have studied the object, and despite not finding any conventional way of openning it, they discovered that it gives off a strong response when living creatures came into conflict with eachother. Researcher's have nicknamed the object Pandora.
Description
Edit
The Power of Pandora, in addition to granting wishes and desires(as seen in the episodes of Street Fighter X Tekken vita episodes) can cause a the power of a person to grow to levels beyond human limits, and can also awaken and merge with other inner powers, in turn, it can influence and potentially corrupt the minds, souls, and emotions of others: its ability to influence minds has some considerable range, being able to reach beings far-away like that of Akuma and Ogre, its energy appears have addictive qualities,making those affected more violent and causing them to abandon self-awarenss and control of their actions.
When you activate Pandora, your partner's strength will increase exponentially. However it comes with a high price! You sacrifice your current character to tag in your partner into Pandora Mode. Pandora is a system with a built-in time limit. In Pandora mode, the Cross Gauge will be filled to maximum capacity, and you will be able to use EX and Super Arts infinitely. However, if you are not able to defeat your opponent within the time limit, you will automatically be knocked out. Be careful when you use this technique!